Address to the union on challenges facing Egyptian Expatriates worldwide.
Address to the union on UUEE membership and registration.
Address to the union on support provided to Egyptian Expatriates in 2013 and UUEE president's vision for 2014.
Address to the union on challenges facing the Homeland:
Terror declares a War of Attrition on Egypt; Who is behind it?, Who is supporting it?, Egypt tools to unroot terror?
Water scarcity; Ethiopian Renaissance Dam. How to support Egypt?
Supporting Egypt on the soaring unemployment rate
Supporting Egypt on the rolling blackouts
Supporting Egypt on Fuel shortages.
Supporting Egypt on the Rising cost of food.
Supporting Egypt on Environmental challenges.
The Universal Union of Egyptian Expatriates is calling for initiating "Come back to Egypt" campaign to call for the return of tourists and expatriates to help the country through its transition. 
It is very important now to work on rescuing one of Egypt's most important sources of income, and to support the various initiatives have been launched to encourage tourism, to promote tourist attractions and call on Egyptians to help the country's economic status.
"Until tourists come pouring back into Egypt, rediscover Egypt for yourself! Take your family to the pyramids! Go diving in the Red Sea! Enjoy the delicious seafood in Alex!"
Take your family to see not just the monuments, but the people who changed history in such a a short time.
To request material or support for this campaign, contact UUEE
The Universal Union of Egyptian Expatriates dream that everyone to head to the Egyptian Stock Market to purchase shares, even at as low a value of LE100 each. The purpose is to help pump massive money into the Stock Exchange to prevent the expected tumble in prices because of the political instability.
Others dream creating stock companies to set up huge funds for launching vast development projects nationwide.
Others dreame that mothers raise their children on the basis of carring for their homeland Egypt.
Our dream that Egyptians join hands to rebuild their homeland in the right way we can join the modern world in the shortest possible time.
To send us your dreams, contact UUEE
The Universal Union of Egyptian Expatriates is calling for a national project aims at reinforcing Government efforts to strengthen technical capacities in key sectors and institutions, and to establish a mechanism whereby the homeland can tap into the skills base of Egyptian expatriate nationals at the same time that expatriate nationals are afforded the opportunity to contribute at a relatively modest cost. 
To request material or support for this campaign, contact UUEE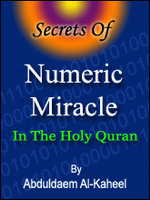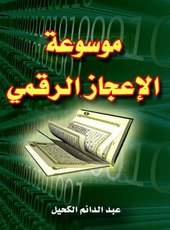 Brothers and Sisters, with all the disturbing events that have and are happening in Egypt, please make prayer "Duaa"; for the stabilization of Egypt and the rectification of the rulers.
So may Allah (SWT) protect Egypt, the Egyptian people, and the Egyptian rulers and us; guide them and us to the righteousness and firmness upon it; rectify all of our affairs; the affairs of the Egyptian rulers and all those they rule over.
Join this campaign by making Prayer "Duaa" for Egypt in your Prayer "Salat", be sincere in your Duaa and pass this campaign for others.
The Universal Union of Egyptian Expatriates calls all Egyptian Expats to support the HomeLand and buy only Egyptian products every weekend for the entire year 2012.
The money that you're spending overseas is coming back to your family and loved ones in the HomeLand, because more workers will keep working, more jobs will be created, and more houses will remain open.
When you go for shopping look for "Made in Egypt" products, especially in this critical moment for the economy.
We just kicked off a new initiative to list all businesses worldwide that sell Egyptian products; Foods, Clothes, Furniture, Utensils, etc.
This is the best time that every Egyptian can take the initiative and be an ambassador of the Egyptian people.
While some people manage their efforts to provide a false picture of Egypt and Egyptians, Everyone of us should do his/her best talking about our great Homeland; Egypt.
Let's knock down that negative idea that some others trying their best to draw.
Wherever and whenever you have chance talk about Egypt; to your neighbors, to your colleges, to your friends and loved ones.
The Holy Quran
الاتحاد العالمي للمصريين بالخارج
Universal Union of Egyptian Expatriates
الاتحاد العالمي للمصريين بالخارج
Universal Union of Egyptian Expatriates
الاتحاد العالمي للمصريين بالخارج
Universal Union of Egyptian Expatriates
الاتحاد العالمي للمصريين بالخارج
Universal Union of Egyptian Expatriates